patient information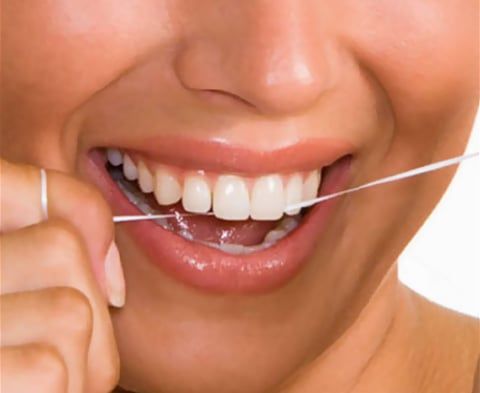 Floss is cheap, so don't be stingy! Tear off about a forearm's length to start. Wrap one end around the middle finger of one hand to "anchor" it, and pick up the other end about 4-6 inches away with the middle finger of the other hand. This allows you to manipulate the floss with your thumb and fore finger. As you soil a section of floss, "reel" in another 4-6 inches of clean floss with the anchor finger as you release the floss with the other finger.
Once you get the floss past the tooth contact, move the floss up and down, perpendicular to the tooth. Never shoe-shine the teeth in a back-and-forth motion! You will either notch your teeth or cut your gums, or both!
For most people, a complete radiographic survey should be done every 3 to 5 years, and a "check up" or "recall" set every 6 to 24 months. A complete set of x-rays is estimated to expose you to the same amount of radiation you get on a flight from Vancouver to San Francisco.

Doctors use x-rays as an aid in diagnosing problems. Without x-rays "seeing" the problem will be difficult if not impossible.