cosmetic
Bonding is among the easiest and least expensive of cosmetic dental procedures.
The composite resin used in bonding can be shaped and polished to match the surrounding teeth.
Most often, bonding is used for cosmetic purposes:
- To improve the appearance of a discolored or chipped tooth
- To close slight spaces between teeth
- To make teeth look longer
- Or to change the shape or color of teeth
The most common type of home tooth whitening involves placing a gel-like whitening solution, which usually contains hydrogen peroxide, in a tray that resembles a Nightguard or mouth guard. Over-the-counter mouthpieces are unlikely to fit correctly and can cause gum irritation if the whitening agent seeps out. The tray is then placed over the teeth for a certain period of time, anywhere from an hour or two to overnight.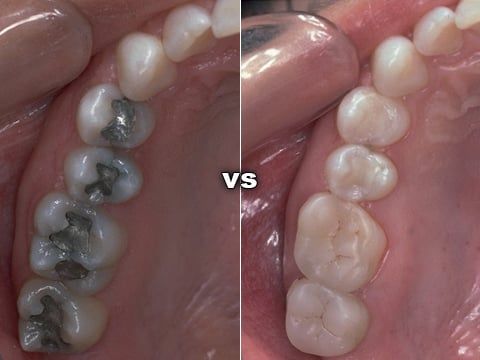 Composite fillings are today's modern filling choice. They are made to match your tooth's natural color to make them virtually invisible to notice and are placed onto the tooth by bonding the filling material to the tooth so they do not have the unlikely chance of falling off. Many patients choose to replace their old silver and gold fillings with composite fillings.
Other Benefits:
- Beautiful in appearance
- Completed in a single visit
- No filling leaks
- Less chance of tooth cracking
Dr. Coyle has many years of experience doing veneers for his patients.

A Veneer procedure is a popular cosmetic procedure. Veneers may be recommended in conjunction with other cosmetic procedures to produce optimal results.

Veneers are a thin, semi-transparent tooth shaped "shell" that are custom made of porcelain. They are permanently bonded to your natural teeth which are located in your "smile zone" to enhance their shape, color, length or size.

Veneers can fix gaps between teeth and/or improve the appearance of teeth that are discolored, misshapen or misaligned.

Procedure:
1) The teeth are cleaned and any old surface restorations are removed.
2) An impression is taken of the prepped tooth and sent to a lab where a veneer is fabricated.
3) The veneer is applied with bonding resin and curing light.
4) After the veneer is set, it is shaped and polished to look like a natural tooth.